Hi,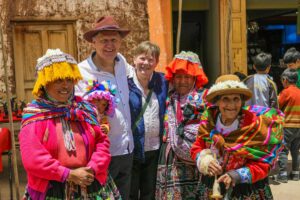 Thanks for stopping by to find out more about us, we love to meet new people!
We have been married since 1981. We have four grown-up children and a growing        brood of grandchildren (9 at the last count!). We are both nearing retirement and          both excited to be working together in this new venture, helping others create a            full-time income online.
We truly believe that by helping others succeed we will be able to live our own dream retirement! To that end, we have moved to a small village in Portugal ( just 12 residents!) whilst we build both our business and our dream home.
Tanya has been a 'stay-at-home Mum' for most of our married life. She is the one constant on which we all rely. A lot of her time is taken up with our children and grandchildren. She is a wizard at cryptic crosswords and an avid reader of books about polar exploration and mountain climbing.
I have been a freelance IT professional working for large companies and government departments, but am now working full time on my online business. I am a keen photographer and scuba diver.
We both love rural Portugal, particularly the South West Alentejo region.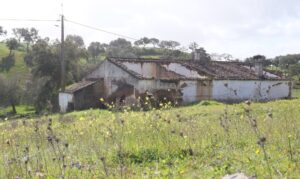 We have bought an old ruin in this area and are presently doing it up. You can read about our progress in our blog posts.
Both of us are passionate about helping others and are excited about this new chapter in our lives.
So what are we doing?
We are building a sustainable online income, from scratch, and sharing that process with you as we go.
Having researched opportunities online, looking at things like eBay, Kindle Publishing, and Binary Options, we hit on Affiliate Marketing. We discovered that done right, given time, and with expert coaching, Affiliate Marketing was the most realistic way to build a significant sustainable income. However, we also discovered it was easy to get it wrong though and lose money.
We found that so many people needed help to get going, or to change from a cycle of buying new products just to get nowhere with them so we decided that we would help people overcome those challenges and get on the road to success.
Our promise to you.
We promise that we;
– will be upfront, honest, and open about our business and our journey
–  won't make claims we can't back up
– will share with you both our ups and our downs, our hopes and our fears, our successes, and our failures
– won't constantly bombard you with sales pitches
– will from time to time present genuine opportunities we think will help you in your journey to creating a successfuo online business
So, What's In It for You?
As we document our journey you will get to see what works and what does not. These pages will grow over time to become a very useful knowledge base you can tap into when looking for something specific, for example:
– A 'how-to' video on an aspect of online marketing
– Words of encouragement as you build your  business
– Industry insights around online marketing
– Resources you can use in your own online business
– Inspiration for what to do next
– You will be able to drop us a line and ask questions
So, What's In It for Us?
– We really enjoy putting our thoughts down and sharing with you what we have learned and experienced
– Your feedback inspires, encourages, and challenges me on many levels
– Some of the products or services we offer will be free, others will need to be paid for, and some will result in us getting a commission. This is the essence of our new business and how we make out living.
Tanya and I hope you find things on our pages helpful and informative. We hope you will enter the discussion and share your own thoughts. We look forward to honest thoughtful criticism (we just ask that you do not be rude or abusive to us or others on the page)
So, welcome… get stuck in…. please leave comments…. or ask questions…. we really do read everyone.
Tony and Tanya